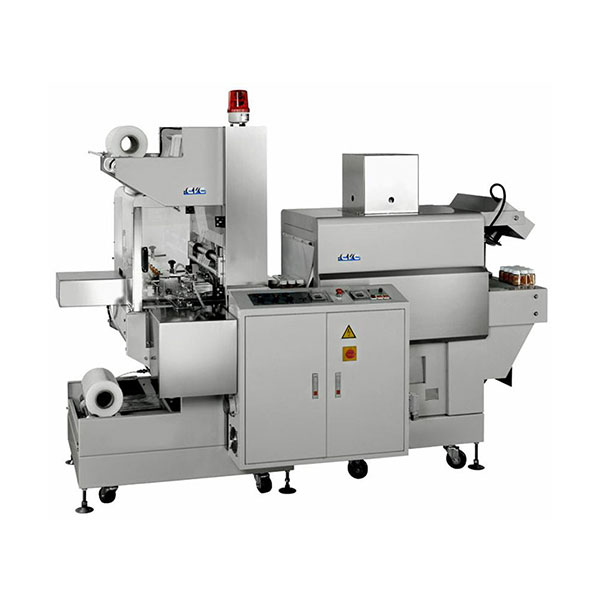 Model CVC1650/1651, Shrink Bundler & Heat Tunnel
April 23, 2021
Single Spindle Capper
April 23, 2021
AesSort Bottle Unscrambler
The AesSort is ideal for pharmaceutical, cosmetic, and other plastic containers up to 200 bottles per minute including round, oval, or square containers clear or opaque.
The AesSort has many important features including an enclosed frame with safety devices on all doors-open the door and the machine will stop, large 35 ft.³ infeed hopper, and a 48 inch diameter infeed drum with quick change snap in segments for fast changeover. Scales and dial indicators are built-in to facilitate quick repeat set-ups.
The AesSort bottle unscrambling machine uses the tried and proven hook and belt system that can handle containers from 1 inch diameter through 4 inch diameter and up to 10 inches in height.
The machine comes complete with variable speeds for the infeed elevator, the rotating disc, the product separation wheel and the orienting belts. All can be saved in memory for the next time running the same or similar container.
Memories to recall previous set-ups
A touch screen HMI (Allen Bradley panel view plus) facilitates easy setup. Multiple memories are available to recall setup details. The display also shows production speeds, and has container and batch counters.
The AesSort is constructed with a heavy duty frame in stainless steel, anodized aluminium, and plastic. The stainless steel Hopper has an interlocked rear door so that the Hopper can be cleaned out or unloaded easily..
A typical sensor arrangement is shown; here the sensor controls the level of containers in the sort drum, with a set up scale and easy adjustment knob.
Backup sensors come standard, so that if the containers downstream back up towards the AesSort, the machine will pause until the backup is cleared.
Standard Features
o Left-to-right flow configuration
o 48-inch (120 cm sorter) diameter centrifugal bowl stainless steel construction
o NEMA 12 electrical enclosure
o All exposed aluminum parts are anodized
o Lexan guard doors with safety catches wired to the PLC
o Downstream backup sensors, BPM and batch counters
o All machine components accessible from floor level for easy maintenance
o No open-air jets for bottle orientation or control
o Variable speed independently controlled motors
o 35 cu ft. (1000 liter) stainless steel hopper feeder.
o Allen Bradley Micrologix's 1400 plc
o Allen Bradley panel view plus HMI with recallable memories
o Embedded scales and dial indicators for repeat set-ups
Dimensions
o Type of containers: plastic round rectangular and square clear and opaque
Diameter Min. 1″ (25.4 mm), Max. 4″ (102 mm)
o Height Min. 1.5″ (38 mm), Max. 10″ (250 mm)
o Conveyor height 36″, +/- 2″ (914 mm, +/- 50 mm)sSort including Hopper
o Length 120″ (300 cm)
o Depth 66″ (170 cm)
Output
o 200 bpm (based on 100 cc round container)
Power & Air Supply
o Power supply
220 VAC, 50-60 Hz, 1 phase, with ULC approved components
o Air supply
80 psig, 4 scfm (required with optional air rinse)
The "stand up" area is completely enclosed, so that should a container accidentally fall it will not descend to the floor, or worse into the workings of the machine. The stand-up belts have independent motor controls that are speed, height, and in out adjustable independent of each other and can be memorized to give total flexibility.
Improved "hook" system
The hook, which inverts containers coming neck first, is unique in that it not only has height adjustment, but the "spring" is controlled by adjustable air pressure as opposed to a fixed spring coil. Furthermore the whole assembly can be raised or lowered, which will change the radius of the swing arm to get higher speeds and or gentler handling..
Optional
Fallen Bottle Reject System
Ionized air Wash
Industries served
Food & Beverage
Cosmetic/Personal Care
Nutraceuticals
Pharmaceuticals