Single Retorquer
April 23, 2021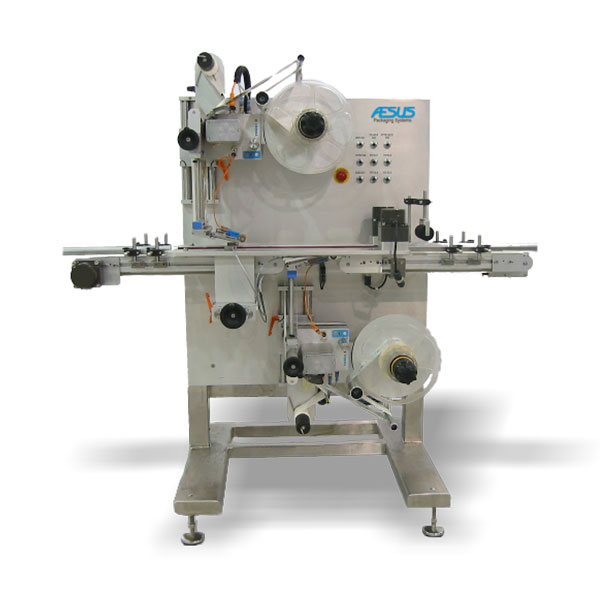 Delta Top and or Bottom Labeler
May 3, 2021
Aesus Premium Label Print and Rewind System
Booklet and standard Labels are fed through either a laser coder or thermal transfer coder which apply barcodes, or 3-D codes, along with batch number date et cetera.
A vision system checks the correctness of the data and the quality of the code, and a reject system will reject any incorrectly coded labels individually. If a user defined number of successive labels are rejected the machine will shut down.
Once the labels have been coded and counted and reconciled with any rejects, the machine can be set to rewind onto the original core.
Integrated control panels for the Aesus and the vision system along with the two coder panels are clearly seen.