Single Retorquer
April 23, 2021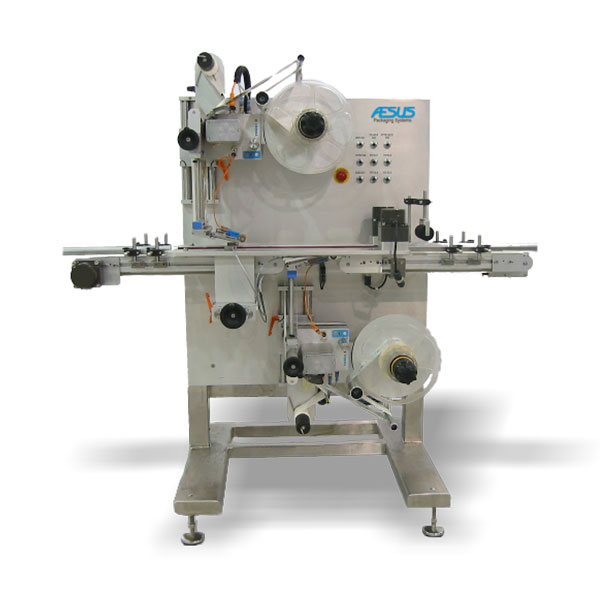 Delta Top and or Bottom Labeler
May 3, 2021
Aesus Print and Apply Labelers
This print and apply unit has the print engine incorporated into the whole machine. The machine is ideal for printing and applying labels on to cartons and boxes. The unit can apply labels to the front, side, and/or to the corner of the cartons.
The unit is fully adjustable with sick counters for ease of repeat set-ups, and a top hold down roller conveyor to hold the cartons stable during labelling.
Many other configurations are available depending on the application. Don't hesitate to contact us for further information.