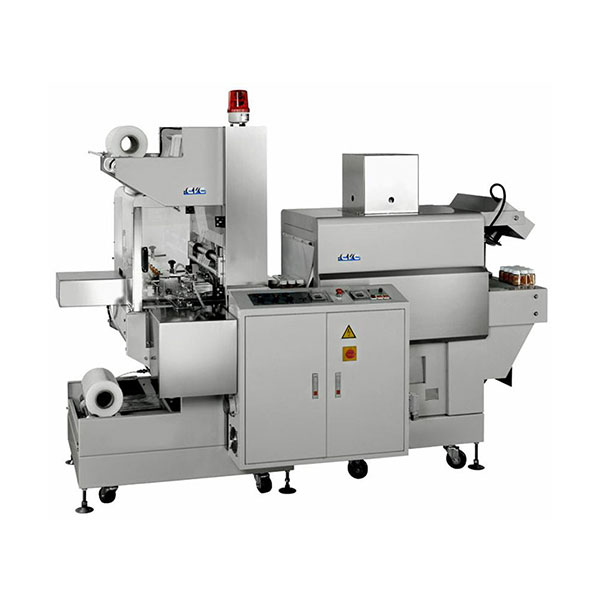 Model CVC1650/1651, Shrink Bundler & Heat Tunnel
April 23, 2021
Single Spindle Capper
April 23, 2021
BEL 290 High Speed Automatic Case Sealer
The BEL 290 automatic case sealer is designed to meet the demands of high throughput applications while minimizing energy waste during slow or paused case production upstream. The case sealer is able to achieve up to 50 cases per minute and is equipped with Power Save Mode to significantly reduce operating costs by lowering energy consumption and reducing the wear and tear on the machine. Furthermore, the BEL 290 features rotary folders as opposed to a flap kicker, providing a significantly safer flap folding experience.
Fully Equipped
This premium case sealer features easy touch-screen controls, a self-squaring side-belt drive system and tool-less, color-coded case size changeover for an intuitive user experience. High quality materials like extruded anodized aluminum and a strong welded frame construction gives the BEL 290 the reliability and durability required for high speed, 24/7 operation.
The BEL 290 can be equipped with either tape or hot melt sealing depending on the needs of your application.
Features
Built for High Speed Operation

Extruded aluminum welded frame with self centering belts provide durability and structure required for high speed case sealing.

Energy Save Mode

The machine automatically goes into an energy save mode automatically goes into a "sleep" state after a certain period of inactivity until the next case is presented, significantly reducing the energy consumption, energy costs and wear and tear on the machine over the long run.

WISE System

Intuitive HMI controls with on-board machine tuning with pictorial representations when errors arise for quick identification and troubleshooting.

Advanced Safety Features

Rotary folder to ensure there are no protruding parts during flap folding. Interlocked safety guarding also ensures operators cannot get into the machine during operation.

Quick Changeover

On machine pictorial guides with dual lead screws for easy size changes from either side.

Premium Adhesion Systems

Standard DEKKA SE-22 stainless steel tape head for tape version and Nordson ProBlue hot melt for glue version.
Options
Adhesion Options

Different adhesion options such as 3″ wide tape as well as different brands or models of hot melt systems for greater versatility and potentially lower long term costs.

Auto Adjust Size Changeover

Auto Adjust automates the majority of size change points, ensuring a quick and accurate size changes each and every time.

Machine Management with Tri-Light Beacon

Machine monitoring provides both an audible and visual alarm to advise operators of low glue/tape to ensure continuous operation and avoid potential downtime.

Enhanced Speed

Enhanced Speed provides a speed boost of up to 30%

Locking Casters

Casters allow the entire system to be mobile and be quickly moved to different areas of the plant where required.

Enviroguard Option

Different levels of enviroguard are available depending on the needs of your application for added corrosion and moisture resistance.
Specifications
Speed

up to 50 CPM (cases per minute)

Construction

Premium welded anodized aluminum frame construction for corrosion resistance and a paint free construction

Adhesion

Available in tape or hot melt

Controls

HMI colour touchscreen interface

Country of Manufacturing

Designed and Built in Canada