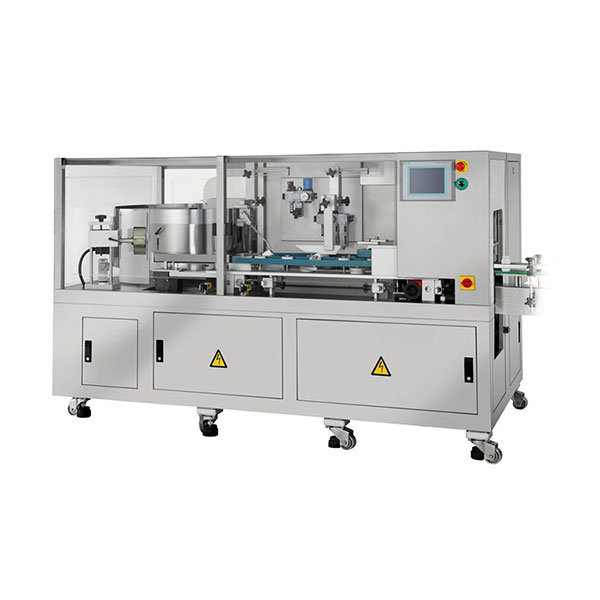 Model CVC1266, Plastic Bottle Unscramblers
April 23, 2021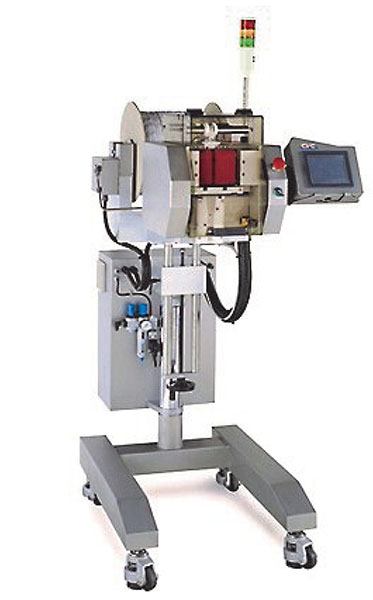 Model CVC1103, Desiccant Inserter
April 23, 2021
Model CVC1267, Bottle Unscramblers
The CVC1267 Bottle Unscrambler is designed to automatically feed bottles from a bin and place them upright onto a conveyor at speeds of up to 200 bottles per minute. The CVC1267 is PLC controlled and comes standard with a 6″ touch screen panel. Options include ionized air rinse with vacuum, fallen bottle sensor with return to bin, low level hopper sensor, tower lamp, and static eliminator bar.
Built to cGMP Standards
Stainless Steel Construction
10 Channels of Memory
Quick & Easy Change Over
Model CVC1267, Bottle Unscramblers
Standard Features
PLC Controlled
6″ Touch Screen Panel
Stainless Steel Frame on locking casters
Memory capacity for 10 jobs
Interlocked Safety Shield
Incremental Scales on all manual adjustments
Low Level hopper control
Bottle backlog sensor at outfeed
Capacity: up to 200 bottles per minute (BPM)
ISO 9001:2000 Certified
Container Specifications
Bottle Height
2 to 8 in
51 to 203 mm
Bottle Diameter
1-1/4 to 4-1/4 in
1-3/4 to 5 in
32 to 108 mm
44 to 127 mm
Neck Opening
1 to 3-1/4 in
1-1/4 to 4-1/4 in
25 to 83 mm
32 to 108 mm
Minimum Bottle Height/Diameter Ratio
1 : 1-1/2 in
25 : 38 mm
Minimum Bottle Height up to Shoulder
1-3/4 in
44 mm
Machine Specifications
Hopper Capacity
24 ft³
Machine Weight
2998 lbs
1360 kg
Noise Level
78 dB
Air/Electrical Requirements
Power
220 V
Frequency
50/60 Hz
Phase
Single
Power Consumption
5 A
9 A when equipped with Air Rinse & Vacuum
Minimum Air Pressure


Minimum Air Pressure
ISO 8573-1


87 psi
Air Consumption
100 L/cm²
21 ft³/min (800 liters / min) when equipped with air rinse.
Options
Available Options
Ionized air rinsing assembly with collection tray
Pre-sorter disc & discharge chute
Static eliminator bar in disc sorter
Tower lamp
TST with OPC Code Software (21 CFR Part 11)
Upside down bottle, fallen bottle reject assembly
Specification Notes
| | |
| --- | --- |
| Note | Dimensions shown are for a standard machine. This machine can run independently or can be integrated into an automated packaging line. All CVC equipment is covered by a one year parts warranty. Full Warranty details are included in our equipment proposals or can be found on our website. |