Single Retorquer
April 23, 2021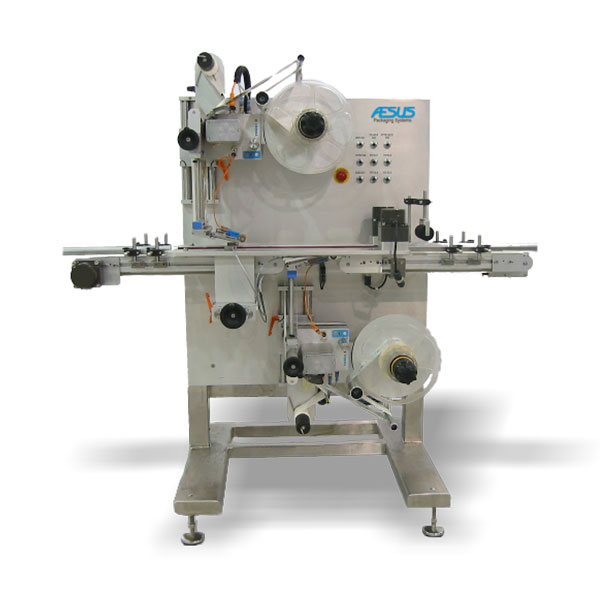 Delta Top and or Bottom Labeler
May 3, 2021
Premier Cosmetic Lip Gloss Labeler
Twin label heads each with laser coders and each with vision cameras apply very precise round labels onto the bottom of thin tall cosmetic containers.
Any rejects are tracked and rejected to shelves with reject confirmation.
The cosmetic containers have previously been rotated upside down in the upstream machine to enable access to the bottom of the containers.
The system is guarded, and control panels are mounted for easy access, with recipe management and Siko style counters for easier repeat set-ups.
The purpose of twin heads is to double the output speed.