Single Retorquer
April 23, 2021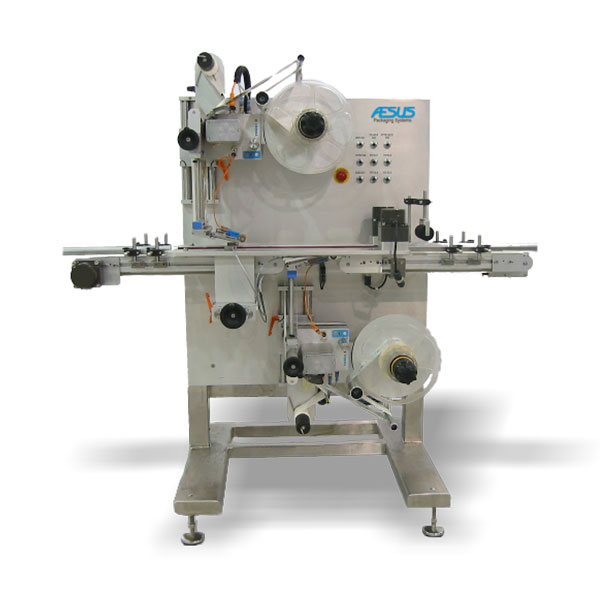 Delta Top and or Bottom Labeler
May 3, 2021
Premier Tamp & Wrap Around Labeler
Used primarily in the Medical Device and Cosmetic industries, our PREMIER labelers can apply 1 or more highly precise applied tamp or wrap around labels.
Accuracy is paramount to the end user and our means of handling the products are unique as is the application of the labels.  Allowing for not only precise label applications, but coding of the product using multiple methods.  Ie, Laser, Thermal transfer, HP technology printing.
Small footprint designs also allow for the integration of 3rd party vision systems that can detect and remove rejected products.  Options are also available to reject bad labels before they applied to good product allowing for the reconciliation of labels.
All linear adjustments are done with graduation systems (rulers or dial indicators).
The unit is shown with a coder bracket and two Camera brackets complete with cameras, Vision system,Coder, UV label prescence detection and reject bin with reject confirmation.
 Each application is unique and our PREMIER designs offer a solution that is right for you.