Single Retorquer
April 23, 2021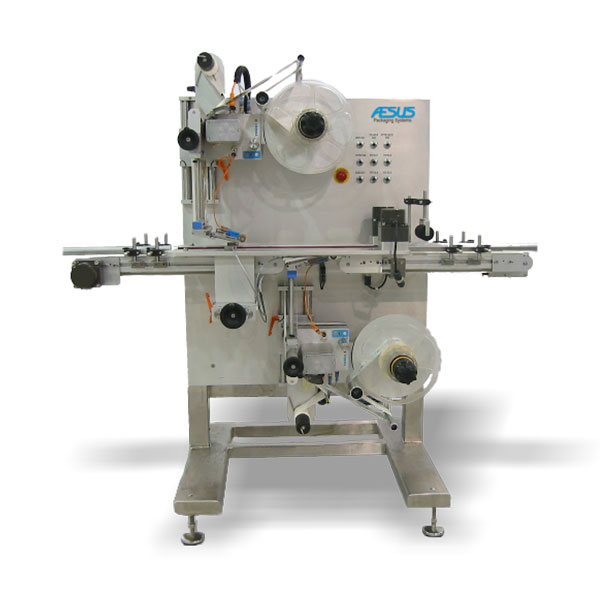 Delta Top and or Bottom Labeler
May 3, 2021
Product Aligner – Belt System
Rectangular, oval and shaped containers can require pre-aligning before labeling to ensure perfect label placement.  If the product is off centre – so will the label be.
Our exclusive belt system aligns most containers, and has the advantage of automatically configuring itself to different containers.
The wheels are independently pneumatically controlled, so that difficult bottles can be more readily aligned.
However some containers, particularly fat ovals, are stubborn and require a single or even dual worm infeed to align them!