Single Retorquer
April 23, 2021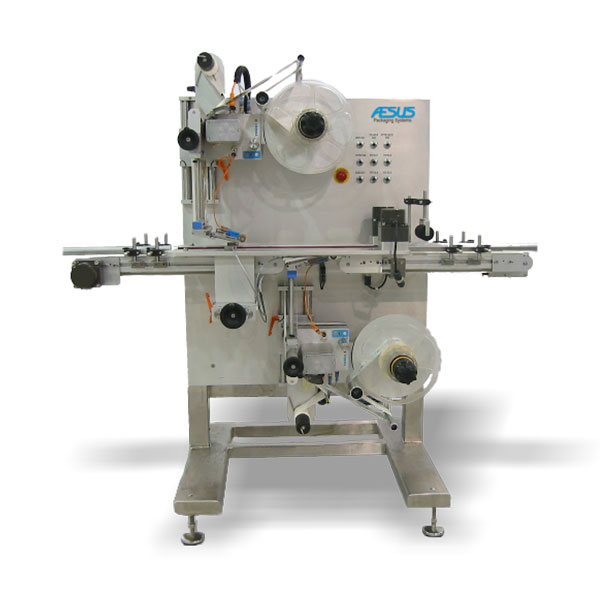 Delta Top and or Bottom Labeler
May 3, 2021
Aesus Delta Panel Labeler
The Delta series of labellers have larger Cabinets heavier top plates and multiple adjustments X Y Z and Tilt. With speeds of 180 per minute or more the Delta-Panel includes the powerful Servo label applicator and a stainless steel enclosed base Cabinet with an anodized aluminum top plate, and a 9' long sanitary raised bed Stainless Steel conveyor.
Because of the larger cabinet and large heavy duty top plates the Delta labeller range can have printers, vision systems, barcode readers fitted to the label head, along with reject systems. The larger cabinet enables integrated control systems to be mounted within the Cabinet.
Typically equipped with an Allen Bradley plc (or equivalent) with touch screen sporting recipe management for easy recall of setups.
The machine comes complete with a variable speed product separation wheel with optional belt or worm feed aligners
The Delta-Panel can be equipped with a removable wrap belt to enable panel and wrap labelling on the same machine.
Please look at our accessories page to see the myriad of accessories that is possible to install on these versatile machines.
Label heads way beyond the rest
Years in development, engineers designed the definitive Servo controlled labeling system. Everything they and their Clients could think of over the last 103 years of Labeling history has been incorporated!!