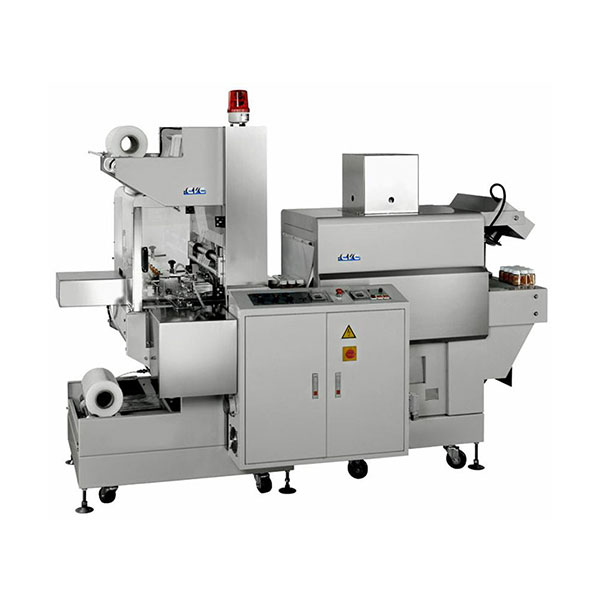 Model CVC1650/1651, Shrink Bundler & Heat Tunnel
April 23, 2021
Single Spindle Capper
April 23, 2021
BEL 250 Fully Automatic Case Taper
The BEL 250 is a fully automatic, heavy duty tape sealer for uniform cases. It's innovative design emphasizes safety, simple operation and rugged construction all contained within a compact machine footprint for a fully automatic case sealer. The Wexxar Bel signature Snap Folders dynamically fold all the top flaps automatically without the use of dangerous rear flap kicking arms.
Suitable for Any Environment
The BEL 250 is extremely versatile and the small footprint allows it to be ideal in both semi-automatic hand pack lines as well as faster fully automatic packaging lines. An enviroguard washdown option is also available, replacing all mild steel parts with stainless steel or other moisture and corrosion resistant materials. Along with the standard stainless steel DEKKA High Performance tape head and a robust overall design, the BEL 250 is prepared for any situation and environment for long term 24/7 production.
Features
Exclusive Snap Folder Technology

Dynamic and safe flap folding of all four top flaps allows operator to safely work next to case sealer without the need for bulky guarding.

Uni-Drive Belt System

Eliminates case skew and ensures cases are squarely sealed even after years of prolonged use.

Compact Design

Small machine footprint without the need for guarding allows for greater flexibility while saving your floor space.

Robust Design and Materials

Majority of the standard machine is built from stainless steel for added durability and extended product life.

Easy Access Maintenance and Troubleshooting

Open design allows easy access to the machine for quick tape roll changes or trouble shooting when required.

Quick Changeover

On machine pictorial guides with dual lead screws for easy size changes from either side.

Premium Tape Head

Standard DEKKA SE-22 stainless steel tape head.
Options
Tape Width

3″ wide tape sealing possible

Locking Casters

Casters allow the entire system to be mobile and be quickly moved to different areas of the plant where required.

Outfeed Conveyor

Outfeed conveyor provides a location to collect sealed and packed cases so they can be palletized or transported for further processing.

Enviroguard Stainless Steel Option

A stainless steel configuration is available for environments requiring additional water or corrosion resistance.
Specifications
Speed

up to 25 CPM (cases per minute)

Construction

Premium welded frame with corrosion resistant materials including anodized aluminum and stainless steel for a paint free construction

Adhesion

Tape

Country of Origin

Designed and Built in Canada

Machine Dimensions (L x W x H)

1473 mm x 838 mm x 1391 mm (58″ x 33″ x 54.75″)