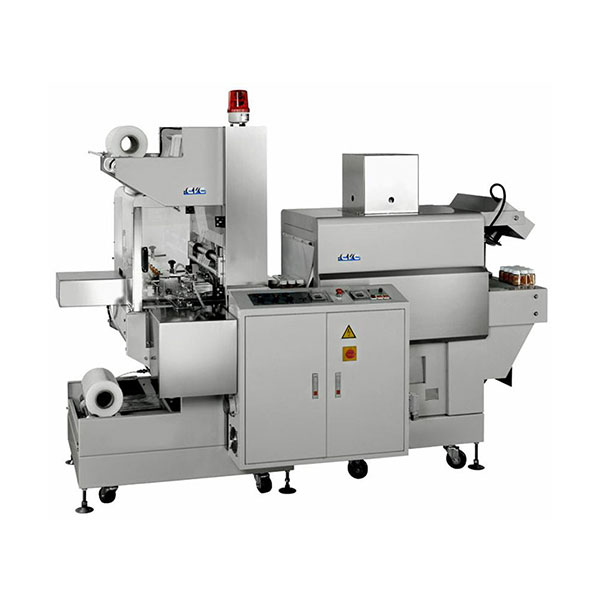 Model CVC1650/1651, Shrink Bundler & Heat Tunnel
April 23, 2021
Single Spindle Capper
April 23, 2021
BEL 5150E Semi-Automatic Form, Pack & Seal Machine with Auto Adjust
The BEL 5150E is an all-in-one form, pack and seal system designed for e-commerce. This machine is designed for the fluid and shifting nature of the industry with the ability to perform quick and automated size changes. Once the automatic size change is complete, the machine acts similar to our other form, pack and seal systems and holds the formed case in place as the operator ergonomically packs the case with both hands, ensuring ease and efficiency.
Complete Integration and Optimization
The BEL 5150E can be integrated or equipped with just about any device for activating the size change. You can choose to either have the operator change sizes through the HMI, with the use of a scanner, or for full efficiency and optimization, to be integrated to your ERP or e-commerce system. In many e-commerce applications, the ERP is aware of all incoming orders and the optimal case size for each order. This allows the ERP to direct the BEL 5150E to begin changing case size to the next order as soon as the last package exits the BEL 5150E.
When ordered with the pick-to-light case rack, the BEL 5150E directs the operator to pick the correct case blank ensuring the right case is always used. Having the optimal case size picked and used offers tremendous savings in shipping costs, dunnage costs and reduced chance of product damage.
Features
Complete Forming, Packing & Sealing

Allows 1 operator to perform all three core end-of-line functions quickly, smoothly and efficiently.

Auto Adjust Case Size Change

Automatic length, width and height change ideal for e-commerce applications.

Flexible Integration

Can be integrated with a variety of input devices depending on demands of the application.

Uni-Drive Belt System

Eliminates case skew and ensures cases are squarely sealed even after years of prolonged use.

Precision Dynamic Flap Folding

Electro-pneumatic folders provide mechanical flap folding ensuring cases are consistently square, even with softer or recycled corrugated.

Premium Tape Head

Comes standard with DEKKA SE-22 stainless steel tape head.
Options
Case Rack

Case rack holds KDF blanks for quick and ergonomic case packing. Can be integrated with pick-to-light system for accurate blank picking.

Locking Casters

Casters allow the entire system to be mobile and be quickly moved to different areas of the plant where required.

Outfeed Conveyor

Outfeed conveyor provides a location to collect sealed and packed cases so they can be palletized or transported for further processing.
Specifications
Speed

up to 10 CPM (cases per minute)

Construction

Premium welded frame with corrosion resistant materials including anodized aluminum and stainless steel for a paint free construction

Adhesion

Available in tape

Country of Origin

Designed and Built in Canada