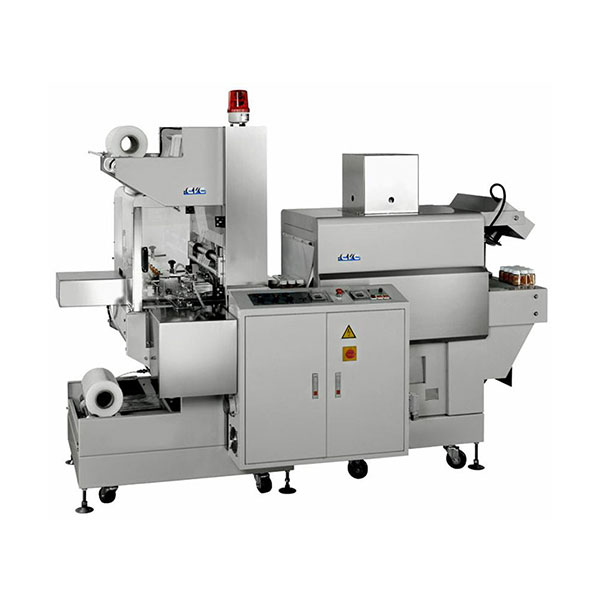 Model CVC1650/1651, Shrink Bundler & Heat Tunnel
April 23, 2021
Single Spindle Capper
April 23, 2021
DELTA 1 Fully Automatic Case Former with MXM System
The flagship DELTA 1 offers continuous and ergonomic case loading with the patent pending MXM (Modular Expandable Magazine) System – unprecedented levels of availability and uptime1.
Continuous Non-Stop Performance
The MXM system can be continuously loaded on the fly for non-stop production. With features like a low load height and the DELTA 1's Self-Indexing Feature, case loading is quick, effortless and forgiving, resulting in a 150% increase in case loading rate compared to a traditional horizontal magazine. Furthermore, additional modules can be added to expand the capacity of the magazine, allowing for even greater ROI and flexibility to adapt to the needs of your business.
1US Pat. Appln. No.16/111,653
Features
MXM System (Modular Expandable Magazine)

Ergonomic low load height of 16″ ensures quick and non-strenuous case loading. Expandable with additional modules to grow with the demands of your business.

Self-Indexing Ensures Every Case is Formed Perfectly

Each case is tamped and re-centered prior to forming, ensuring every case is properly formed. This also allows for imperfect case loading, allowing cases to be "tossed in" with minimal training required.

3 Minute Size Change Over

Total of only 4 tool-less changeover points for a quick and easy size change.

Wider Case Size Range

The DELTA 1 has a much wider case size range than the standard WF platform especially in smaller range of cases.

1 Button Case Unloading

Cases can be quickly and easily unloaded when required to decrease potential downtime.

Patented Pin & Dome System

Pin & Dome System mechanically opens each case, providing ultra-reliable case opening, squaring and forming.

WISE System

Wexxar's intuitive operating system including on-board machine tuning and troubleshooting, pictures illustrating location of fault when error occurs and on-machine size change guides and color-coded size change handles
Options
Auto Adjust Size Changeover

Auto Adjust option allows for a 1 button size change. Ensuring quick and accurate size changes each and every time.

Secondary HMI

A secondary HMI can be added for mobile machine control. The tablet can be mounted to the loading bay to centralize all operations at a single point of the machine.

Machine Management with Tri-Light Beacon

Machine monitoring provides both an audible and visual alarm to advise operators of low glue/tape or low magazine to ensure continuous operation and avoid potential downtime.

External Interface with Power Outlet

External data and electrical outlet for convenient access to internals of machine without the need for opening the electrical panel.
Specifications
Speed

up to 36 CPM (cases per minute)

Construction

Premium welded frame with corrosion resistant materials including anodized aluminum and stainless steel for a paint free construction

Adhesion

Available in tape or hot melt

Controls

HMI colour touchscreen interface

Country of Manufacturing

Designed and Built in Canada

Other

Servo Drives for maintenance free, efficient, precision movements