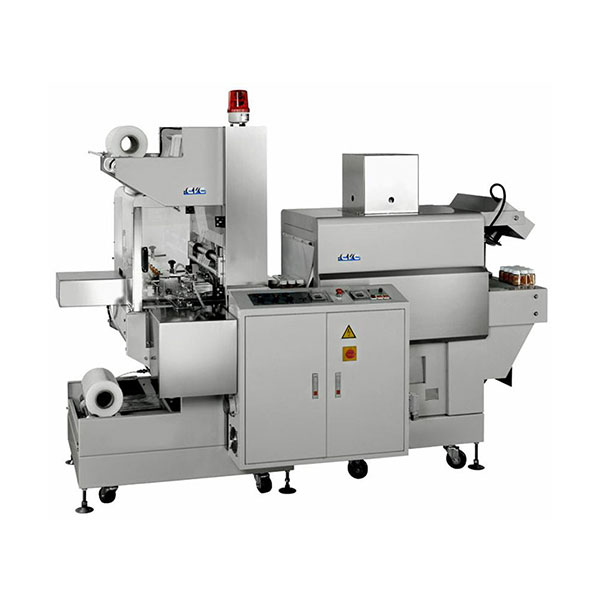 Model CVC1650/1651, Shrink Bundler & Heat Tunnel
April 23, 2021
Single Spindle Capper
April 23, 2021
BEL 505G4 Semi-Automatic Case Erector
The BEL 505G4 semi-automatic case forming and packing station is a compact and ergonomic packaging solution ideal for replacing manual hand packing. The machine dynamically folds the bottom of the case and holds it in place for the operator to begin packing. This allows for quick and ergonomic case packing, much more efficient than a traditional hand pack line. When combined with a BEL case sealer, it allows one operator to form, pack and seal corrugated cases in a single operation.
Smooth and Precise Operation.
The BEL 505G4 utilizes electro-pneumatics for a quiet, high precision fold. This allows the machine to excel in applications featuring more unique or less traditional case styles. The manual switches have also been upgraded for non-contact sensors, allowing for a higher precision fold, fewer wear parts on the machine, and better performance on softer recycled corrugated.
The BEL 505G4 can be paired with a BEL 150 series machine to create a WFPS 5150 Form, Pack and Seal System.
Features
Ergonomic 2-Handed Packing

The BEL 505G$ holds the case in place for quick and ergonomic case packing.

Precision Dynamic Flap Folding

Mechanical flap folding ensures cases are consistently square, even with softer or recycled corrugated.

Compact Design

Small machine footprint saves valuable floor space and removes the time and space consuming process of pre-forming cases.

Smooth and Quiet Operation

The use of electro-pneumatic switches and folders provide a precise and quiet fold which also reduces the amount of wear parts on the machine.

Quick Changeover

On machine pictorial guides with dual lead screws for easy size changes from either side.
Options
KDF Box Stand

The KDF Box Stand holds flat cases at an ergonomic height and location for the operator to easily grab and insert into the machine.

Rotary Product Accumulation Turntable

BEL's A-Series of rotary tables keep product in constant reach of operators for quick and ergonomic case packing.

Locking Casters

Casters allow the entire system to be mobile and be quickly moved to different areas of the plant where required.
Specifications
Speed

up to 15 CPM (cases per minute)

Construction

Premium corrosion resistant materials including anodized aluminum, stainless steel for a paint free construction

Country of Origin

Designed and Built in Canada

Machine Dimensions (L x W x H)

1092 mm x 819 mm x 673 mm (43" x 32.25" x 26.5")