Single Retorquer
April 23, 2021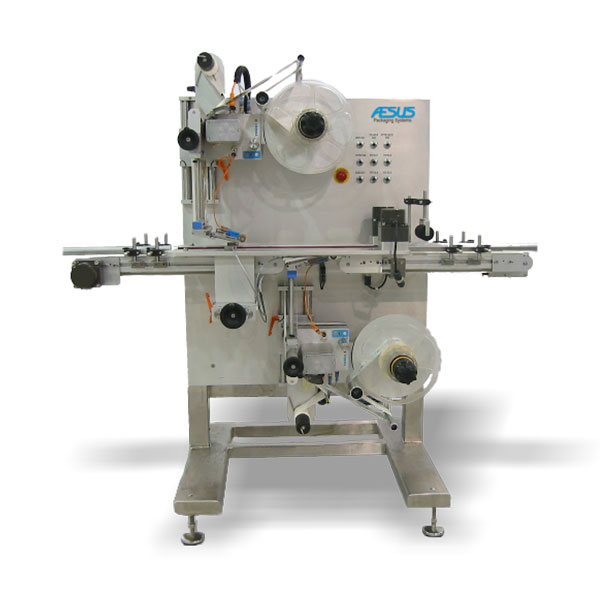 Delta Top and or Bottom Labeler
May 3, 2021
Premier Panel
Front, back, 3panel and 4 panel and 5 panel labeling with speeds over 200 per minute the Premier-Panel 1 and 2 (Front and back heads) include the powerful Servo label applicator head(s) and an large stainless base Cabinet, with stainless clad top plate.
Overhead touch screen PLC control Allen Bradley (or Equivalent) PLC is standard. Recipe management, 10' long Raised bed Sanitary Stainless Steel conveyor, 48" Servo Top hold down, complete with product separation wheel.
Core adjustments for our exclusive interchangeable Worm or Belt aligners are all built in to the machine.