Single Retorquer
April 23, 2021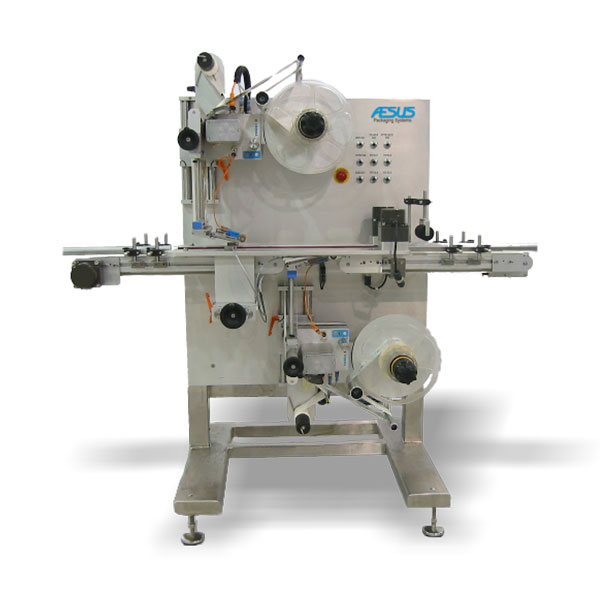 Delta Top and or Bottom Labeler
May 3, 2021
Premier Star Wrap
With speeds up to 400 per minute products are loaded from the conveyor into a starwheel with twin rollers at each starwheel pocket.
The starwheel rotates to the labeling station located adjacent to a motorized wrap belt. The product is therefore securely held at 3 separate stabilizing points. With the container so stable, a label is perfectly applied. The wrap around belt finishes the job by turning the product with its label still securely held.
As the rotation speed of the product is higher than the transportation speed of the product, the application of the label can reach very high production rates.  Once the label is applied, the container is released by the star wheel system back onto the conveyor.
All linear adjustments are done with graduation systems (rulers or dial indicators).
The unit is shown with a coder bracket and two Camera brackets complete with cameras, Vision system,Coder, Uv label prescence detection and reject bin with reject confirmation.