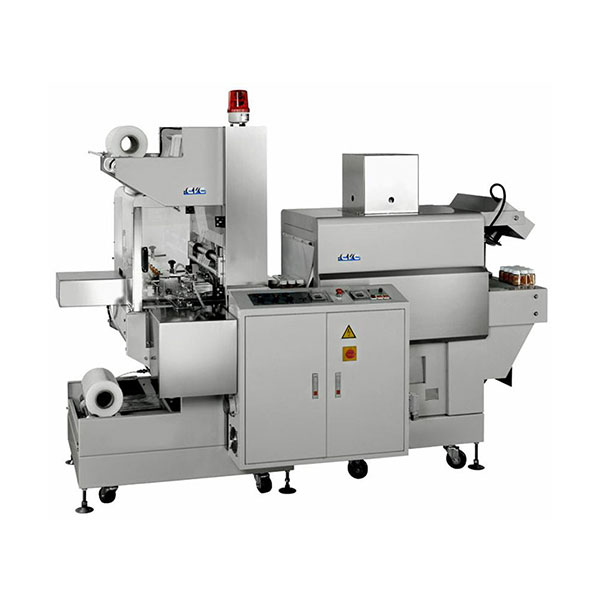 Model CVC1650/1651, Shrink Bundler & Heat Tunnel
April 23, 2021
Single Spindle Capper
April 23, 2021
TF330GH Tray Former
The IPAK TF330GH fully automatic tray former is designed specifically for the agricultural industry and is capable of running a variety of common footprint agricultural trays including MUB, 4-corner trays with stacking tabs and open-top style with rollovers side or end walls. Similar to other IPAK machines, the TF330GH utilizes servo drives to provide precision blank advance and tray forming while providing superior stacking strength and aesthetic look. Consumers are often sensitive to the quality of the packaging for fresh produce and the use of servo drives and precision flap folding ensure a perfect tray from farm to store while keeping operating costs down.
The TF330 is based on the popular IPAK TF350 but with a smaller footprint, lower air and power consumption and at a more economical cost. However, the machine is still loaded with standard features such as interlocked safety guarding, outfeed tunnel guarding and more. For a complete tray forming and stacking solution, the TF330 is often paired with our TS100 tray stacker to neatly stack up trays so they can be easily transported for packing and further processing.
Features
Precision and Reliable Tray Forming

Precision servo driven blank advance and mandrel ensure each tray is perfectly formed to provide a beautiful aesthetic look and strong stacking strength. Dynamic flap folding ensure every flap is folded and compensates for recycled or poorly scored tray blanks.

Low Operational and Maintenance Costs

Servo drives require less energy and maintenance, providing long-term cost savings. Venturi style self cleaning vacuum cups also provide extended operation with minimal amounts of service required.

Ultra-Safe Operation

Superior safety features including interlocking safety doors and additional tunnel guarding at the machine outfeed.

Minimal Training Required

On machine pictorial guides for instructions on operation and size changes as well as Wexxar's WISE System which provides on board machine tuning and pictorial guides on machine faults and provides potential solutions when they occur.

Quick and Easy Tray Loading

Easy load tray hopper for continuous machine operation.

On Demand Tray Forming

Standard remote demand sensor that allows tray to only be formed when required downstream in the packaging line.
Options
TS Series Tray Stacker

Tray stackers neatly and efficiently stacked formed trays so they can be transported for packing or additional processing. The stacker can be controlled by the TF330GH for centralized controls in 1 location.

Machine Management with Tri-Light Beacon

Provides both an audible and visual alarm to advise operators of low glue or low magazine to ensure continuous operation and avoid potential downtime.

Outfeed Conveyors

Outfeed conveyor provides a location to collect formed trays so they can be stacked or transported for loading or further processing.

Nordson Glue System Upgrade

Upgrade your glue system to provide advanced features such as glue stitching, on-demand melting and other cost saving benefits which help reduce glue and energy consumption.
Specifications
Speed

up to 30 TPM (trays per minute)

Construction

Premium heavy duty materials with a welded frame and EZ-clean powder coat for long lasting performance

Adhesion

Available in hot melt

Controls

WISE System with HMI touchscreen interface

Country of Manufacturing

Designed and Built in Canada