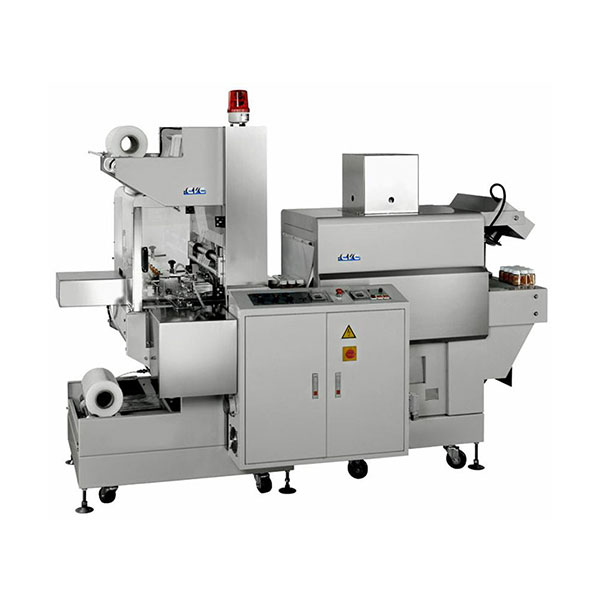 Model CVC1650/1651, Shrink Bundler & Heat Tunnel
April 23, 2021
Single Spindle Capper
April 23, 2021
TF100 Tray Former
The IPAK TF100 fully automatic tray former is a compact, high performance machines, specialized in forming standard 4-corner trays. The design is highly optimized with the use of servo drives and pneumatic blank stops for reliable, precision tray forming. Mechanical compression is utilized in the forming process to ensure each tray is properly formed, providing reinforced stacking strength and an appealing aesthetic.
Despite being an entry level machine, the TF-100 is loaded with many standard features including a 7" touch screen, interlocked safety guarding, and heavy duty materials for long lasting performance. Size changes can be completed in under 5 minutes with color coded quick size change handles, scribed parts and digital readouts.
Features
Mechanical Compression

Active compression ensures flaps are properly folded with glue bonds tightly secured for superior stacking strength.

Quick 7 Minute Size Change

Minimized changeover points with color-coded handles and scribed parts allow for a fast and easy changeover experience in under 7 minutes.

Minimal Training Required

Wexxar's WISE System touchscreen interface utilizes intuitive controls and offers tips and guides in key areas to ensure easy and optimal operation.

Safe Operation

Large, fully interlocked doors allow safe and easy machine access during service and troubleshooting.

Premium Adhesion Device

Standard Nordson ProBlue hot melt adhesive system
Options
Machine Management with Tri-Light Beacon

Machine monitoring provides both an audible and visual alarm to advise operators of low glue/tape or low magazine to ensure continuous operation and avoid potential downtime.

Outfeed Conveyors

Outfeed conveyor provides a location to collect formed trays so they can be stacked or transported for loading or further processing.

Enviroguard Options

Enviroguard options are available for added corrosion and moisture resistance.
Specifications
Speed

up to 40 TPM (trays per minute)

Construction

Premium heavy duty materials with a welded frame and EZ-clean powder coat for long lasting performance

Controls

HMI colour touchscreen interface