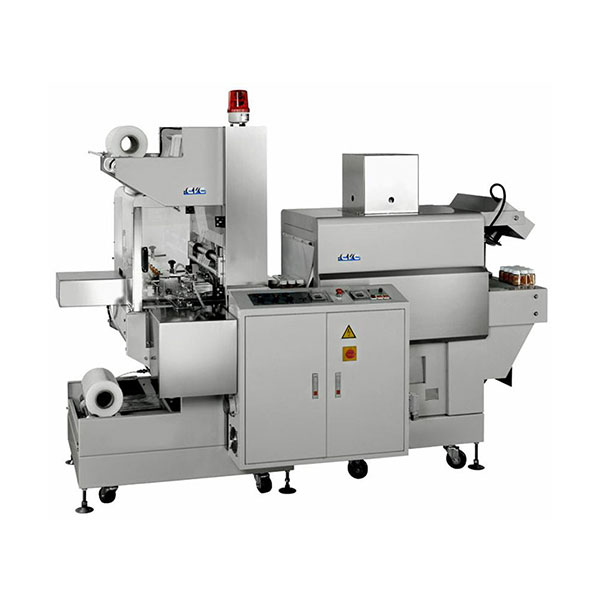 Model CVC1650/1651, Shrink Bundler & Heat Tunnel
April 23, 2021
Single Spindle Capper
April 23, 2021
TS100 Tray Stacker
IPAK's TS100 fully automatic tray stackers are designed and built to withstand the rigors of continuous, heavy-duty, applications. The TS100 can stack multiple styles of trays in 1 stacker depending on the application. An equipped programmable counter can ensure each stack is the exact same amount to have trays stacked to the desired quantity. Once this quantity is reached, the TS100 automatically discharges the tray stack to begin stacking the next stack. Depending on the paired IPAK tray former, the TS100 can be fully controlled through the tray former, centralizing all controls in a single location, providing ease and convenience.
The TS100 utilizes a mechanical drive and is equipped with in-feed guides for reliable tray stacking. Its minimal footprint allows for more space efficiency, without sacrificing the power of the machine. The TS100 is an on demand machine which only runs when a tray is presented, ensuring minimal wear and tear when stacking i snot required and also minimizing the energy and maintenance costs required.
Features
Consistent Reliable Tray Stacking

Mechanical drive train and pneumatic actuation provides consistently reliable stacked trays.

Versatile for Multiple Tray Styles

TS100 can stack multiple styles and sizes of trays depending on the needs of the application.

Flexible Operation

TS100 can be operated independent of a tray former or be controlled the infeed IPAK tray former to centralize all controls.

Tray Stacking to the Desired Height

Programmable counter allows the TS100 to stack trays based on the desired quantity of trays per stack for uniformity and consistency.

Low Operating Costs and Maintenance

Remote demand controlled to reduce wear and tear on parts and energy consumption when trays are not presented to the stacker.

Compact Footprint

Minimal footprint allows the TS100 to be placed in applications with tight amounts of floor space.
Specifications
Speed

up to 30 TPM (trays per minute)