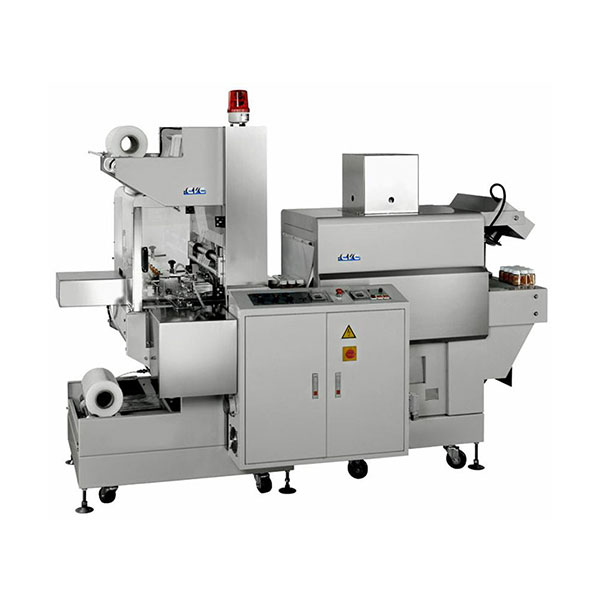 Model CVC1650/1651, Shrink Bundler & Heat Tunnel
April 23, 2021
Single Spindle Capper
April 23, 2021
ABH Bliss Box Tray Former
The IPAK ABH fully automatic tray former is a compact, vertical platform machine specializing in forming bliss style boxes. The ABH is able to handle a variety of bliss box styles include both end or side insert panels, as well as straight or triangulated corner inside flanges. Additionally, the ABH can be equipped for HSC style lidding. Bliss style boxes are often utilizes for heavier product and therefore the ABH is equipped with servos to ensure each case is properly formed to provide maximum stacking strength and box rigidity. Furthermore, servos provide significantly reduced operational costs with less energy consumption as well as less maintenance required.
Less maintenance is critical for the ABH as it is a work-horse style machine, with robust construction built for around-the-clock operation. With the amount of cycles the machine will go through, reducing the energy consumption of the machine is critical for lowering overall operational costs. The ABH also utilizes a fully featured HMI control system and safety features like interlocking guard doors and an auxiliary e-stop station.
Features
Reliable, Precision Tray Forming

Servo motors provide precise and accurate tray forming, ensuring each tray is properly formed with superior stacking strength and an ideal aesthetic.

Compact Footprint

The ABH is on a small footprint platform, making it ideal for most plants and applications, even those with tight floor space.

Low Operational and Maintenance Costs

Servo drives require less energy and maintenance, providing long-term cost savings. Venturi style self cleaning vacuum cups also provide extended operation with minimal amounts of service required.

Safe Operation

Standard interlocking safety guard doors provide a safe environment for operators.

Minimal Training Required

Wexxar's WISE System which provides on board machine tuning and pictorial guides on machine faults and provides potential solutions when they occur.
Options
Machine Management with Tri-Light Beacon

Provides both an audible and visual alarm to advise operators of low glue or low magazine to ensure continuous operation and avoid potential downtime.

Outfeed Conveyors

Outfeed conveyor provides a location to collect formed trays so they can be stacked or transported for loading or further processing.

Nordson Glue System Upgrade

Upgrade your glue system to provide advanced features such as glue stitching, on-demand melting and other cost saving benefits which help reduce glue and energy consumption.
Specifications
Speed

up to 25 TPM (trays per minute)

Construction

Premium heavy duty materials with a welded frame and EZ-clean powder coat for long lasting performance

Adhesion

Available in hot melt

Controls

WISE System with HMI touchscreen interface

Country of Manufacturing

Designed and Built in Canada