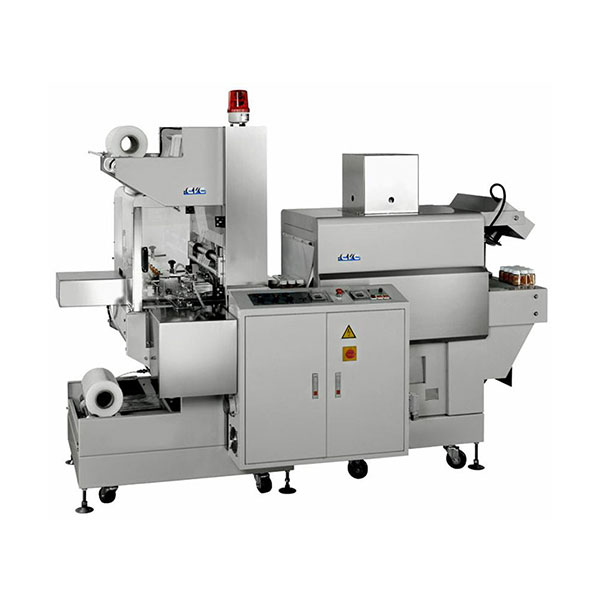 Model CVC1650/1651, Shrink Bundler & Heat Tunnel
April 23, 2021
Single Spindle Capper
April 23, 2021
WFPS 5150 Semi-Automatic Form, Pack & Seal Combo System
The WFPS 5150 combines the BEL 505 Semi-Automatic Case Erector and Pack Station with the BEL 150 Semi-Automatic Case Sealer for a compact and economical form, pack, and seal solution. The process of erecting cases, taping the bottom flaps, loading the case with product, and sealing the top flaps can be done by a single operator in a single fluid operation.
Efficiency and Flexibility in One Package
The perfect replacement for cluttered and ineffective manual hand-pack lines, the WFPS 5150 system ensures perfectly formed cases with dynamic flap folding which are very effective for folding softer or recycled corrugated. The modular characteristic of the system also means different parts can be customized depending on the needs of the application. Add-ins such as additional packing stations and or replacements of certain pieces can also be done post purchase to increase throughput if required.
Features
Complete Forming, Packing & Sealing

Allows 1 operator to perform all three core end-of-line functions quickly, smoothly and efficiently.

Uni-Drive Belt System

Eliminates case skew and ensures cases are squarely sealed even after years of prolonged use.

Precision Dynamic Flap Folding

Mechanical flap folding ensures cases are consistently square, even with softer or recycled corrugated.

Highly Flexible and Adaptive

Machines can be individually modified and tailored depending on the needs of the application.

Premium Tape Head

Comes standard with DEKKA SE-22 stainless steel tape head.
Options
Rotary Product Accumulation Turntable

BEL's A-Series of rotary tables keep product in constant reach of operators for quick and ergonomic case packing.

Locking Casters

Casters allow the entire system to be mobile and be quickly moved to different areas of the plant where required.

Outfeed Conveyor

Outfeed conveyor provides a location to collect sealed and packed cases so they can be palletized or transported for further processing.

Case Hold Down Conveyor

Various lengths of Case Hold Down Conveyors can be added between the erector and sealer to provide additional packing station(s).
Specifications
Speed

up to 15 CPM (cases per minute)

Construction

Premium welded frame with corrosion resistant materials including anodized aluminum and stainless steel for a paint free construction

Adhesion

Tape

Country of Origin

Designed and Built in Canada

Machine Dimensions

Can vary depending on the model of BEL 505 ordered.